The Slovenian E-Vignette and Its Sales Offices
When preparing for an upcoming holiday in Slovenia, there are a lot of things to consider. The list is especially long if you are travelling by car and must cross several countries before arriving at your destination. Those vacationing in Slovenia or continuing to Croatia will need a Slovenian vignette to use the countries motorways. With few exceptions, all motorcycle and car drivers must provide proof of payment of the toll. If you are wondering where the nearest sales office is in your area, we have the right answer for you. If you're in the midst of preparations, these days, there's even an option to purchase that doesn't require you to leave your home at all. In this article, we will present an overview of the sales offices to you.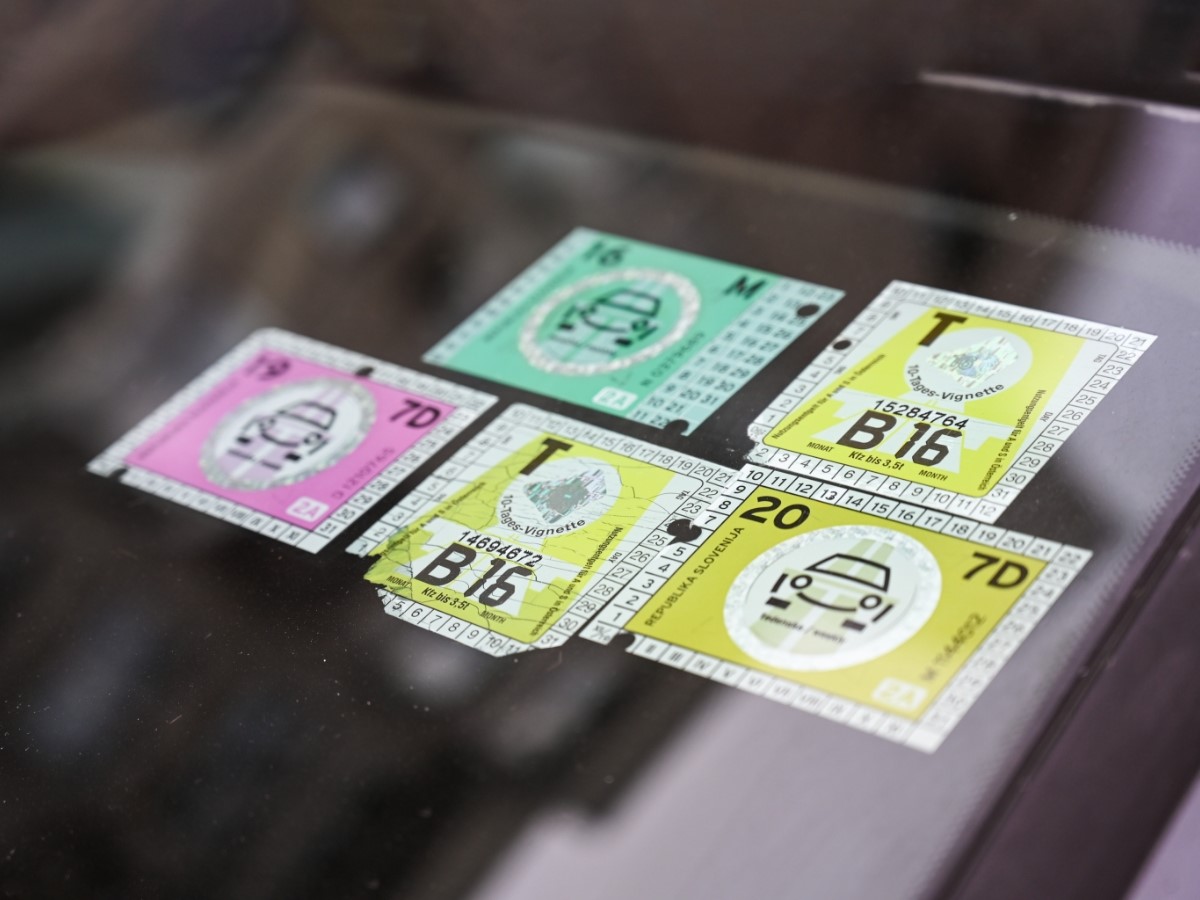 The first option is probably also the most convenient. For several months now, sales have no longer been made exclusively through the designated local sales offices. You can now also purchase your vignette online. The reason for this is that the vignette is no longer available as a sticker. All vignettes now come only in digital form (e-vinjeta). This means that drivers who are about to start their journey or are possibly already on their way to the border in Slovenia can buy the vignette on the road. All you must do is open the relevant website and enter certain information, such as your vehicle registration number or toll class. It is not necessary to create your own profile to complete the order on the site. However, you should make sure that the information you provide when buying online is correct. Incorrect information may result in fines.

Right at the beginning of the purchase process, for example, you must decide on a vehicle type. If you have a vehicle over 3.5 t GVW, you must indicate this accordingly during selection. The online purchase system is flexible and straightforward. After the first step, you must select the desired period and pay. Then, shortly afterwards, you will receive a confirmation by e-mail.

The option of purchasing the vignette online and no longer having to visit a service station or another place is very beneficial. Ordering on Vignetteslovenia.si is not only uncomplicated but also saves time. After all, you don't want to have to make an extra stop, but rather arrive in Slovenia or at your desired holiday destination as quickly as possible. Buying it before you cross the border is advised to prevent ending up at a Slovenian toll road without a vignette.
Purchasing at service stations
What was considered an integral part of a trip by car some time ago is now becoming a rarity: the stop at the next service station to pay the toll. Since it has been possible to order online, far fewer drivers decide to stop. An additional advantage is fewer long wait periods during your trip. The switch to a digital system has also changed the sales process at service stations. You can use the service station's self-service machines or you can provide all of your vehicle's details and your travel duration at the counter to buy a vignette for Slovenia. Service stations that are considered official sales offices are in the immediate vicinity of the border crossings. We have listed some of the sales offices in Germany and Austria for you. If you are travelling via the Czech Republic, you also have the option of paying the fee at a service station there.
Gas stations in Germany
The major sales points in Germany are located near Holzkirchen or Vaterstetten, or directly in Irschenberg. They are located on the motorways and confirm the details mentioned before. Due to their proximity to the border crossing to Austria, you can not only buy the vignette for Slovenia at a service station in Germany but also for all other countries that you will pass through on the way. Due to its location, you do not have to take a long detour, and you can also refuel or make some purchases in the service station store at the same time.
Gas stations in Austria
As you get closer and closer to the Slovenian border in Austria, you'll notice that a lot of official sales offices offer travellers the opportunity to buy a vignette for Slovenia at service stations in Austria. With almost 60 sales points in Styria and almost 40 in Carinthia, the difference from the service stations in Germany becomes obvious. BP or OMV service stations are mentioned particularly frequently as sales points.

ASFINAG sales offices
The abbreviation ASFINAG stands for Autobahnen- und Schnellstraßen-Finanzierungs-Aktiengesellschaft (Motorway and Expressway Network Operator). The name implies the connection this Austrian company has with the sales offices. Although it does not manage the Slovenian toll roads, it does work for the Austrian road network. Among other things, the company operates a digital toll store where you can purchase a vignette for Slovenia via ASFINAG. As an infrastructure company, it also points out all local sales offices. Since offices in Germany and Austria, as well as Slovenia, are mentioned, for example, the company promotes cooperation between the countries.
ADAC sales offices
ADAC's branch offices are official sales offices, and many of them are located near major cities. The offices not only offer sales, but also a range of other services. Since many of the ADAC sales offices also act as travel agencies, members can contact the experts on-site and clarify any questions they may have about travelling to Slovenia. Thus, a visit to one of these offices is worthwhile, not only because of the toll but also because you can get useful advice for your trip on the spot. If you don't want to go to one of the ADAC offices, you can also order online via the ADAC store or over the phone. As a counterpart to the ADAC, the ÖAMTC also has some points of sale. So, if you are already in Austria, there are some alternatives there as well, in addition to service stations.
DarsGo sales offices
Dars is the motorway operating company in Slovenia. The
Slovenian toll system
is also known as DarsGo. Most DarsGo sales offices are in the immediate vicinity of the border crossings. Therefore, as soon as you reach Slovenia, you can visit one of these sales offices. The purchase process is similar to the previously described offices. You provide the staff with the requested information, then you receive a form, which you must check for accuracy, and you can complete your purchase a short time later. DarsGo sales offices can be found here: Ljubljana, Maribor service station, and the border near Šentilj and Hrušica. If you do not want to delay your purchase unnecessarily, it is advisable to go to one of the previously mentioned locations. This way, you do not run the risk of accidentally driving onto a motorway or expressway in Slovenia without having paid in advance. However, if you decide to stop at a sales office at the Slovenian border, there are a few ways to do so thanks to DarsGo.