Digital vignette for Slovenia - Buy your e-vinjeta online
Motorbikes
1 Week

This e-vignette is valid for 7 days from the validity start date.

€12.5

Most popular

6 Month

The digital vignette is valid for 6 months from your chosen start date.

€40

Most popular

Annual

The digital vignette is valid for 1 year from your chosen start date.

€70

Most popular
For Vehicles with a permitted total weight not exceeding 3,500KG
1 Week Vignette Slovenia

The digital vignette is valid for 7 days from your chosen start date

€24.95

Most popular

1 Month Vignette Slovenia

The digital vignette is valid for 1 month from your chosen start date

€40.95

Most popular

Annual Vignette Slovenia

The digital vignette is valid for 1 year from your chosen start date.

€134.95

Most popular
Large vehicles up to 3.5t and front axle height ≥ 1.3 m
1 Week

The digital vignette is valid for 7 days from your chosen start date.

€40.95

Most popular

1 Month

The digital vignette is valid for 1 month from your chosen start date.

€72.95

Most popular

Annual

The digital vignette is valid for 1 year from your chosen start date.

€255.95

Most popular

With us, you can buy your digital vignette, the "e-vinjeta", for Slovenia online. We guarantee you a safe journey on the roads of Slovenia, be it by car or motor home, regardless of whether you're travelling for a holiday or simply passing through.

With just one click and a few details, you can easily get your e-vignette and drive worry-free on Slovenian roads. So what are you waiting for? Simply select the desired length of your stay online and your digital vignette will be immediately added to your shopping cart, without any need for registration.
Why Should Your Buy Your Slovenian Vignette On This Site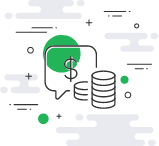 Fast, Easy Purchase
No registration required
You can buy your Digital Vignette
within one minute and pay
by credit- or debit card as well
as PayPal.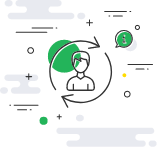 Up-to-date
information
Here you'll find the most recent information and tips as well as answers to frequently asked questions. We make choosing the most suitable vignette Slovenia for you really easy.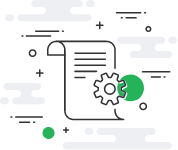 Vignette Purchase
History
If you register with us, you can view your Vignette purchase history and invoices within your profile for easy, fast referencing and accounting.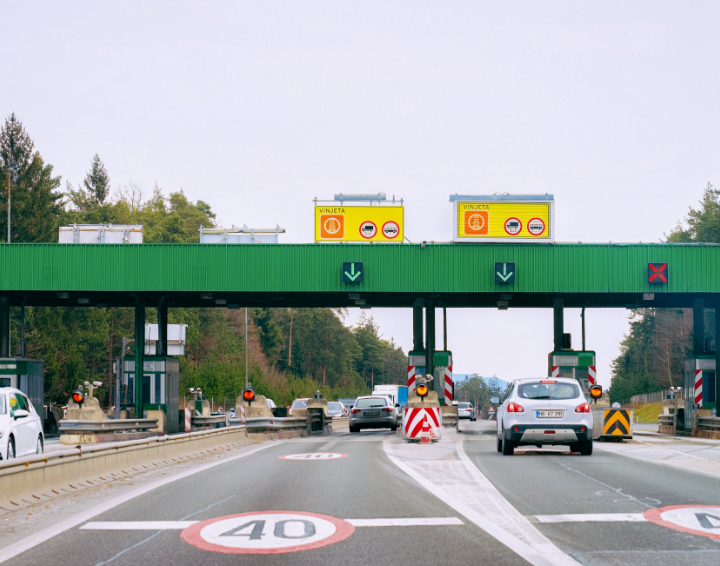 Tolls in Slovenia
In Slovenia, as in other EU countries, vignettes are compulsory. Due to recent modernisation efforts, Slovenia now only uses an electronic vignette system. The traditional adhesive vignette on the windscreen is being phased out. This transition away from the adhesive vignette has advantages. The digital system offers holidaymakers a simpler and less complicated alternative.


E Vignette Slovenia—only online purchases are possible as of 2023
In the past, you've probably always stopped off at Dars sales points or petrol stations before the border to buy your vignette for Slovenia. Thanks to digitalisation, this is now only possible through online shops.

On our website, we enable customers to start their holiday safely or get help directly. Everything you need to know about e-vignettes for Slovenia can be found here.

If you, as a motorist, decide to purchase the vignette for Slovenia via our portal, you can drive directly on the freeways and expressways in Slovenia. Your e-vignette is linked to the registration number of your vehicle.
Digital vignette for Slovenia—buy with just a few clicks
As mentioned before, a great advantage of our portal is that there is no waiting time—the validity period for e-vignettes for motor vehicles starts immediately. Using the digital motorway vignette works without any problems.
Where to buy e-vignettes for Slovenia?
You will find that the purchase and activation of your official "e-vinjeta" can be completed quickly and easily. At the top of our page, select your desired period of validity (from the 7-day vignette to the annual vignette) to obtain your digital vignette. To complete the purchase on our website, you only need to fill in a few fields in the form:
Country of registration of the vehicle
License plate number of your motorbike or car
The correct toll class for your vehicle (motorhomes included)
First and last name
Current e-mail address
Means of payment (credit card, PayPal, Klarna, SEPA direct debit, etc.)
As soon as we have received all the information, we will confirm your registration by e-mail. If desired, or if you have limited access to your e-mail inbox, we will be happy to send you the confirmation by SMS.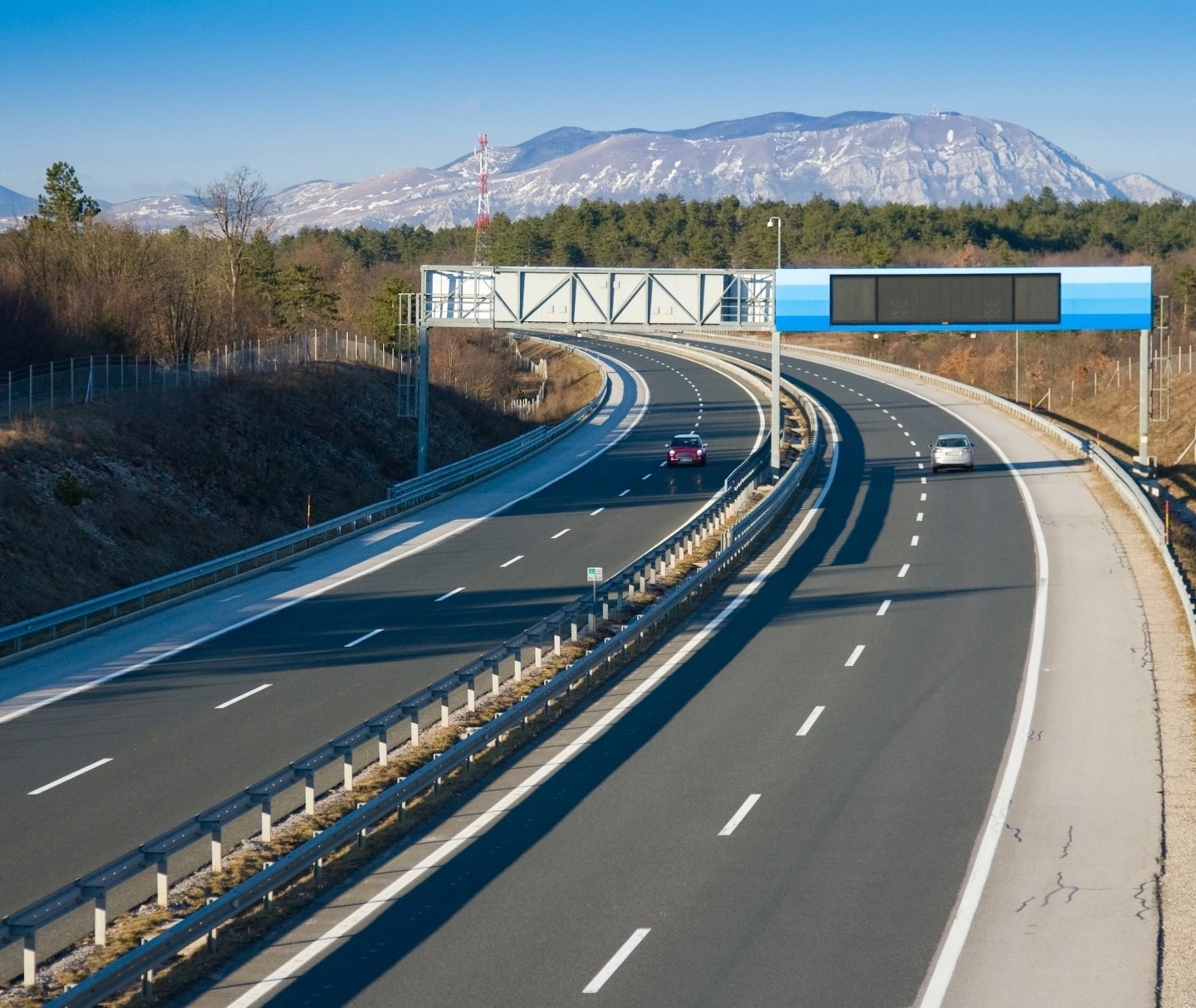 Buy a vignette for Slovenia
Are you just passing through or planning to spend a few weeks in the country? On the following website, you can purchase a 7-day vignette, 1-month vignette or an annual vignette for all motor vehicles. It is also possible to purchase 6-month vignettes for motorbikes. The order is valid up to 30 days in advance.
Please note the following when ordering, depending on the date of purchase:
Annual vignettes are valid for one year from the date requested
1-month vignettes are valid from the start of the validity period until the same day of the following month
7-day vignettes are valid for 7 days from the start of validity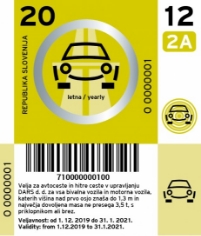 Important: Be sure to carry your proof of purchase or a copy of your invoice for the vignette with you. During police checks, this will be required as proof of proper purchase and validity. If you cannot produce it, you will be fined by DARS.
Buy vignette